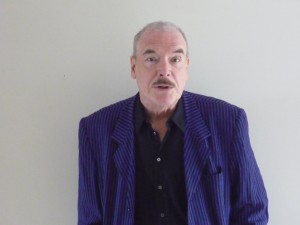 Jon Spelman's performances are beautifully written and richly various.
These performances are sometimes simple storytelling, as old-fashioned and engrossing as campfire tales; performing that's so retro it's brand new.
At other times, he presents fully staged theatrical works, as up-to-date as the latest scientific discoveries about personal communication and the creative workings of the brain.
He forges direct connections with his audiences. Your mind is Jon's medium. His performances awake personal memories, tie together previously unrelated imaginative threads, and evoke laughter, curiosity, suspense, and an occasional tear.
Jon is also a teacher of creative writing and personal performance, a workshop leader, an educator, a mentor, and a spokesperson for the idea that Narrative Matters.