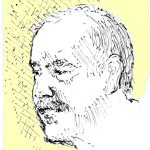 Jon offers a wide variety of age appropriate programs for grades Pre K–1, K-3, 4-6, 7-9, and 10-12.
School Programs are all adapted to the grade levels in attendance
GRIMM 'N GRITS: TALES FROM THE BROTHERS GRIMM, as told in the Appalachian Mountains. Stories in Words and Music; can be performed with old time musician Tina Chancey. For Grades Pre-K  to 12.
TALKIN' TALL TALES (OR WHY THE SNAIL CROSSED THE ROAD AND OTHER ORAL DIVERSIONS: Traditional stories from the rural South, as told by a local raconteur and tall tale teller. For Grades Pre-K to 12.
THREE STORIES TALL: Stories from American rural telling, urban legend, and folk tale.  For Grades Pre-K to 12..
MYTHS AND LEGENDS: From cultures around the world. For Grades Pre-K to 12.
SOME GOOD OLD TALES: Folk tales and traditional stories from many lands and cultures. For Grades Pre-K  to 12.
TALES OF A. LINCOLN: Stories by and about Abraham Lincoln. Young Abe;  His love of reading and stories; Lincoln as President. Created for Ford's Theatre National Historic Site in Washington, DC. For Grades 2 -12.